Libocedrus bidwillii.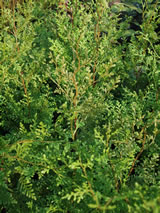 CATALOGUE DESCRIPTION
Handsome conifer which develops into a wonderful specimen tree. It has a narrow upright habit, good for the smaller garden. Dense dark green flattened foliage. Small cones in autumn. Occurs naturally in mountain to subalpine forests of New Zealand, especially common about the main divide of the South Island. Though it is used to wetter mountain conditions it will grow in quite dry well drained sites.

Libocedrus
Species bidwillii.
Cultivar
Mountain cedar, Pahautea
Cupressaceae
New Zealand
DETAILS
10 m
3 m
(expected growth in average NZ conditions in 5 to 10 years)
Evergreen
Grows in most soil types
Prefers even soil moisture / Tolerates dry soils
Grows in sun or semi-shade / Will tolerate very hard frosts.
Indigenous / Magnificent / Sanctuary / Texture
Trees
Large over 18 metres.
We have this currently available in a Pot 6 lt & PB 5 containers. Ask for them at your retailer.
Where to buy our plants