Libertia peregrinans.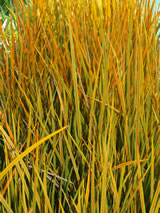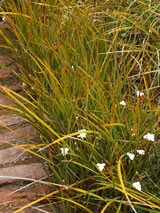 CATALOGUE DESCRIPTION
A perennial herb with short creeping rhizomes, it forms a bold clump of stiff orange-green leaves. The sunnier the site the more orange the leaves turn. In spring it has stems of iris-like white flowers, followed by orange seed pods. Prefers a semi-shaded site and soil that does not get too dry. Hardy.

Libertia
Species peregrinans.
Cultivar
New Zealand Iris
Iridaceae
New Zealand
DETAILS
50 cm
80 cm
(expected growth in average NZ conditions in 5 to 10 years)
Evergreen
Grows in most soil types / Grows in sandy soils
Soil must be well drained
Grows in sun or semi-shade / Tolerates coastal sites / Will tolerate very hard frosts.
Indigenous / Nourishment / Structure / Texture
Perennials
Small, height up to 0.6 metres.