Coleonema pulchrum 'Sunset Gold'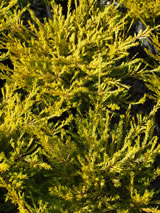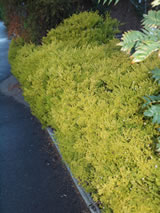 CATALOGUE DESCRIPTION
Wide spreading evergreen shrub with highly aromatic fine bright golden leaves. A mass of small pink flowers cover the bush late winter through the spring. Trim after flowering to maintain it's shape. Best planted in part-shade in free draining soil. Hardy and reliable.

Coleonema
Species pulchrum
Cultivar 'Sunset Gold'
Diosma
Rutaceae
South Africa
DETAILS
60 cm
100 cm
(expected growth in average NZ conditions in 5 to 10 years)
Evergreen
Grows in most soil types / Needs well drained soil
Tolerates dry soils
Frost hardy / Prefers a semi-shaded site / Tolerates coastal sites
Immaculate / Texture
Shrubs
Dwarf, height 0.3 and 1 metre.