Entelia arborscens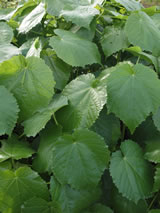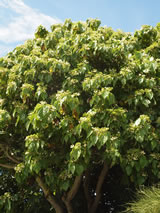 CATALOGUE DESCRIPTION
Distinctive native tree with bold light green soft heart shaped leaves. Large clusters of cream flowers. Yields the lightest of known woods. Tolerates dry sites, but avoid heavy frosts.

Entelia
Species arborscens
Cultivar
Whau
Tiliaceae
New Zealand
DETAILS
4 m
1 m
(expected growth in average NZ conditions in 5 to 10 years)
Evergreen
Grows in most soil types
Must be well drained / Tolerates dry soils
Avoid frosty sites / Grows in sun or semi-shade
Bold foliage / Flowering tree / Native tree
Trees
Small 4.5 to 9 metres.
All our current stock has been dispatched out to retailers. If they have none left for you, we are growing another crop to supply as soon as possible.
Where to buy our plants