Raoulia hookerii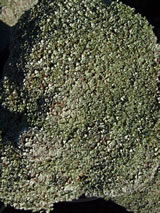 CATALOGUE DESCRIPTION
Vegetable sheep. Ground hugging plant, which grows into a tight spreading woolly silvery white mat with small yellow flowers. Stems are much branched, and root into the ground. Occur naturally on scree and moaine where they form rudimentry humus soil as they die and rot, providing a mossy seed bed for other species. Excellent for scree gardens and rockeries, provided they are not shaded out by larger plants, and are kept moist.

Raoulia
Species hookerii
Cultivar
Alpine sheep
Compositae
New Zealand
DETAILS
5 cm
50 cm
(expected growth in average NZ conditions in 5 to 10 years)
Evergreen
Grows in sandy soils / Needs well drained soil / Prefers good loamy soil
Prefers moist soil / Water well in summer / keep dry in winter
Cool roots / sunny top / Prefers a sunny site / Tolerates exposed sites. / Will tolerate very hard frosts.
Indigenous / Sanctuary / Texture
Perennials
Small, height up to 0.6 metres.
All our current stock has been dispatched out to retailers. If they have none left for you, we are growing another crop to supply as soon as possible.
Where to buy our plants